Bird B Gone – we are authorized installers!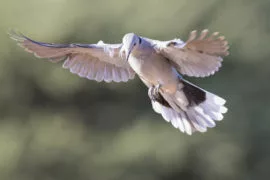 Bird Removal & Control in Sunshine Coast
We've all heard the old superstition about if a bird poops on you it's good luck. Those people have never had to clean bird poop from their businesses or homes regularly. They must have their heads in the sky. The reality is that while birds are beautiful creatures they can be a real costly pain.
The costs of cleaning up after them is going up and up while their "supply" never seems to stop. You've tried shooing them, you've might even try a scarecrow or paying that kid from down the street the chase them off. Those solutions won't last, especially since the kid will probably get tired or board a few hours in.
A cricket bat might seem like an option, but just like the kid, you'll get tired too. The best solution is one that is tried and true for over 25 years! The number one specified bird control product, Bird-B-Gone! The Bird-B-Gone range has everything you need to keep those flying pests away without breaking the bank.
Choose from the award-winning range of bird spikes, netting, electric tracks, bird deterrents, repellents, foggers, and bird trapping & capture nets. We even stock solar panel, laser, sound, and visual bird deterrents because getting rid of those pests is our business!
Which product do you need? We can help you with that. We will determine where the birds are coming from and what they are doing at your premises. It won't matter if they are looking for food or nesting, our experts will come up with a bird control solution that will take care of the problem.
With our help and the official Bird B Gone product range we'll show you that Bird B Gone isn't just a clever product name, it's a promise. Take luck out of the equation and get with the tried and true. Give us a call today.
Bird B Gone – Bird Management Sunshine Coast